Uriah's blog
Fri, 07/31/2009 - 11:14 — Uriah
So in 0.9.12 we've included an announcer, this feature is pretty much done. The announcer basically displays messages at the top of the screen based on events in the game. Making witty comments when hogs drown, explode, and so on.
Well that's all well and good, but it's a bit.. old fashioned? I was wondering how we could make this feature more interesting and more fun.. and came up with this idea..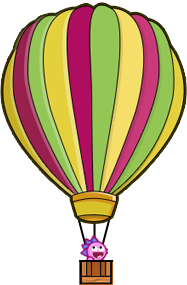 Basically, rather than text annoucements at the top of the screen, we have this guy! He floats around near the clouds, being pushed around in the wind, and he makes comments using the speech bubble system on events in the game...
Not only that, but if you really dislike a comment he makes.. well.. you can blow him up :)
Here's a full mockup here:

Click me!!!
Graphic isn't finished, but what do you think of the idea?