hello
i usually don't do pub, and thats why i post in off-topic,
i discovered a good game online, and wanted to share it with you, this game deserve to be know and played, until now there is not a lot of player, its a new game
its in french but you don't really need to understand french to play it
anyway here is a fast description for you :
its called Zombiz ! Team survival
you are on a map, alone or with other players, and there are wave of zombies coming, your goal : avoid them, survive, kill them all !
you got some weapon : from revolver to M16, including Uzi and some other.
you can get life pack or speed drink.
better description, http://www.siteduzero.com/forum/sujet/jeu-web-multijoueur-zombiz-team-survival
(in french)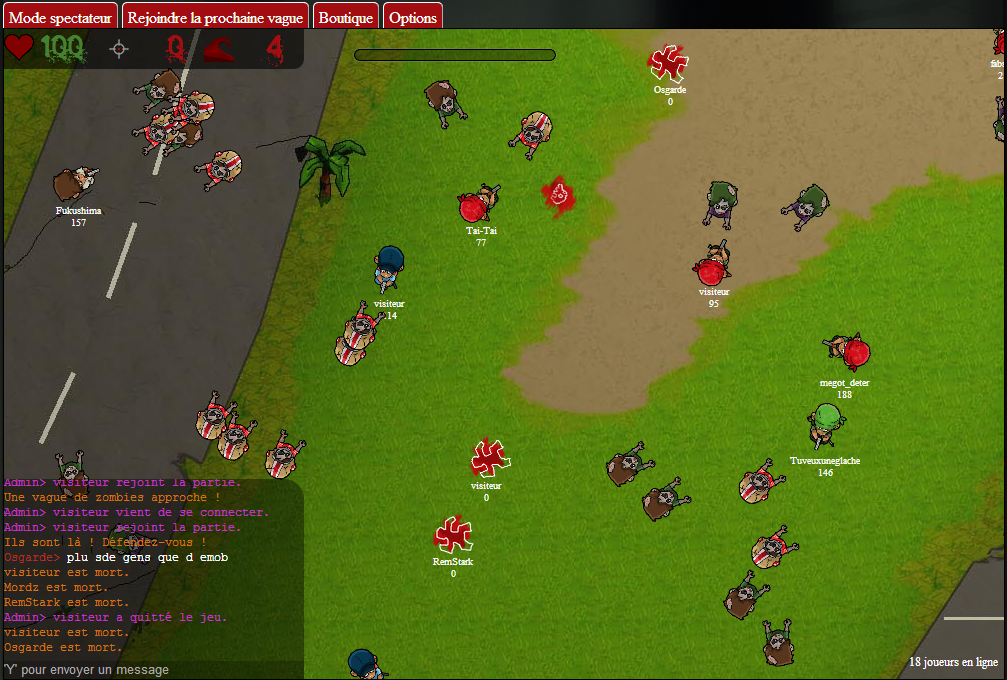 as its a young game, its still in developpement, and coming one day (soon i hope) : other maps, and a RPG mode

the beachs hogs surfin hedgewars