New Antarctic theme
Wed, 2020-10-07 18:36 — Wuzzy
The forum user "KIRA" recently created a beautiful new theme called "Antarctic".
This theme has been added as optional add-on.
You can download this theme in the "Downloadable Content" section of the game.
Just click on "Downloadable Content" in the main menu, then on "Antarctic_v4", restart Hedgewars and you should be ready to go!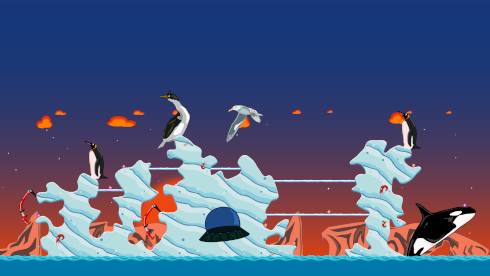 Enjoy!

You can give feedback in the forums.
EDIT 2020-10-09: Today, two more cool themes by Kakcoo from the year 2016 have been added as well: Doktor_v1 and Teknologi_v1. Discussion.